COMFORTABLE < DURABLE > WASHABLE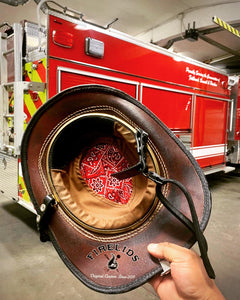 Why J5 FireLids?
J5 FireLids are comprised of 100% cotton fabrics that add a durable and comfortable addition to your FIRE or WORK helmet.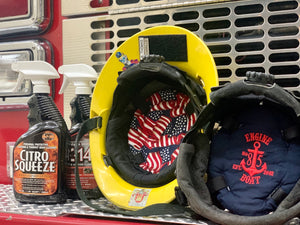 Why Wash?
Todays fire service is leading the way on changing the culture of clean over dirty. The evidence is there, choosing to wash our PPE is allowing our firefighters to lesson their exposure to hydrocarbons and live healthier longer lives.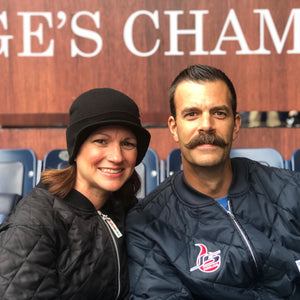 J5 FireLids 'The Story'
Family based, owned and operated by Kristen and Kevin out of Aliso Viejo, CA. Our name reflects our family. Kristen and I were married on January 5th. Our twin girls (Aberleine and Baylie) were born on July 5th. The baby (Liesl) was born on June 5th. J5 is our mantra.
TESTIMONIALS
I received my lids yesterday and they are awesome! I can't wait to get them put in. I honestly got choked up when I saw them. Again, thank you for doing them it means a lot. 

Michael Pyle: Uniontown F.D.
Currently work Battalion 1 in Camarillo, promoted from Superintendent 12 to a BC and had the lids made to never forget what hard work really is and how being a superintendent was the most rewarding job I have ever had. I also had extra made for the same purpose to pass down to crewman that get hired as Firefighters. They can wear them and never forget the bond of the crew. 

BC Nick Cleary: Ventura Co.Fire
Look and feel great! Getting ready to roll these out and order my second batch.
Thanks for helping keep us safe!

Vince Lombardi: Monterey F.D.